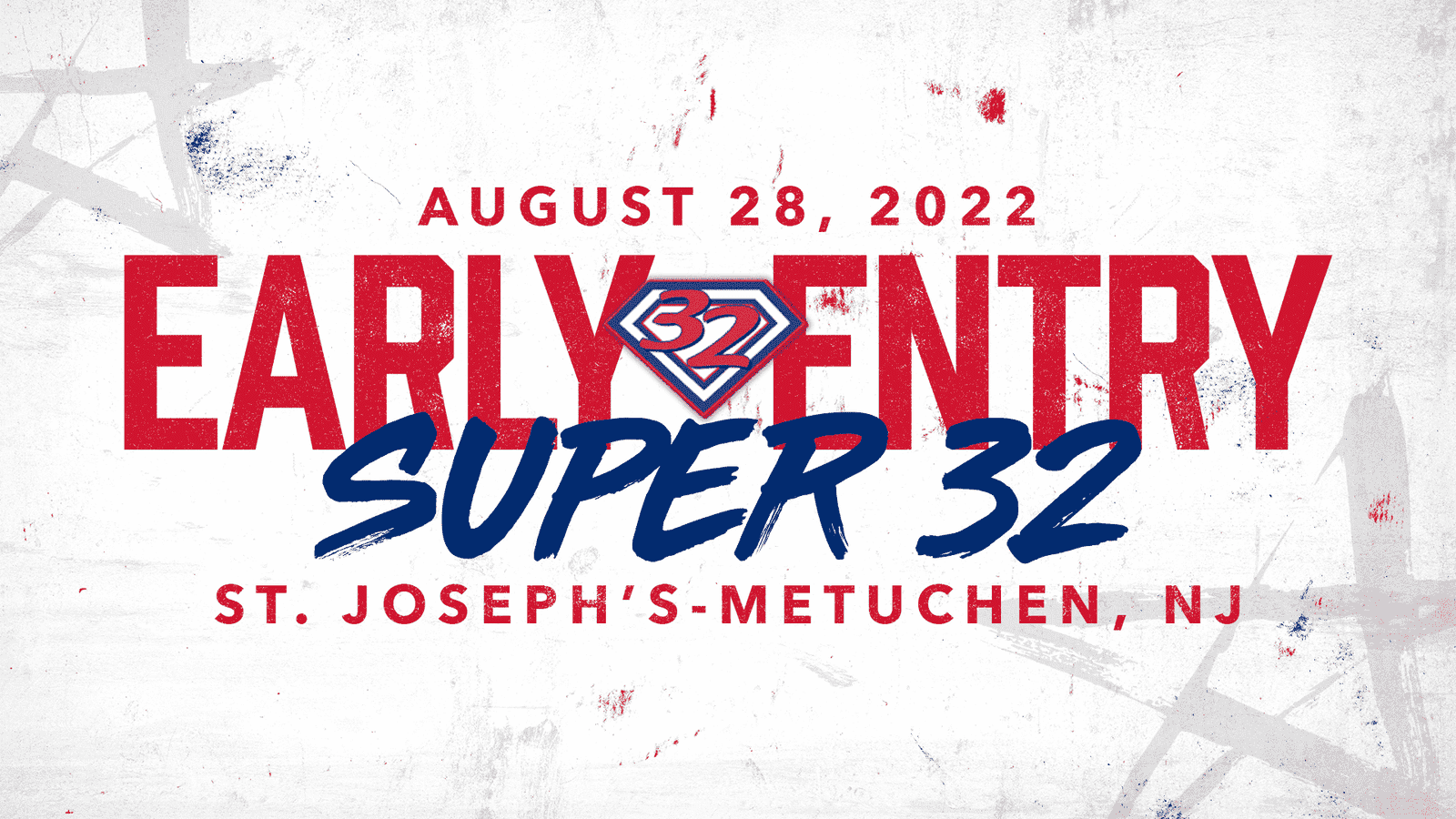 NJ Early Entry Super 32 will be located at  St. Joseph's High School in Metuchen. Divisions will be Elementary, Middle School, High School Girls Freestyle, and Boys High School. Competition will take place on August 28th.
About NJ Super 32 Early Entry
Top 4 places in Boys' High School division only are eligible for EARLY ENTRY into the Super 32.  
Here's how Boys' High School Early Entry Works:
Top 4 at each weight
Early Registration will open (TBA)-Early Registration will close (TBA)
You must register during this time window or you will lose your preferred status and will have to wait until regular registration opens
IMPORTANT TO NOTE: these tournaments enable you to register early. They do not guarantee your entry into the tournament. If you do not take advantage of the early registration opportunity, you will have to wait and register during regular registration, and you might miss the entry cut off.
Location: St. Joseph's High School in Metuchen (145 Plainfield Ave, Metuchen, NJ 08840)
Date: August 28th, 2022
Divisions: Elementary, Middle School, Freestyle High School Girls and High School Boys
Registration Closes: 350 (will max out)
Weight Classes:
Elementary 8 & Under
45,50,55,60,65,HWT (max 80)
Elementary 11 & Under
55,60,65,70,75,80,85,90,95,105,120,HWT (max 160) lbs
Middle
70, 75, 80, 85, 90, 95, 100, 105, 112, 120, 128, 136, 145, 157, 180, 235 lbs
High School Boys
106, 113, 120, 126, 132, 138, 145, 152, 160, 170, 182, 195, 220, 285 lbs
High School Girls
97, 103, 108, 115, 123, 130, 139, 148, 160, 172, 195 lbs
Weigh-In: Saturday 8/27 3:00pm-5:00pm, Sunday 8/28 7:00am-7:30am. 
Door Cost: $15
Weights: All weights will be plus +2lbs.
Entry Fee: $40
Start Time:
Session 1 8:00am- High School Girls, Middle School, and Elementary will start at 8:00am and run until completion.
Session 2 10:30am- High School boys must report before 10:30am.  Session 2 will start immediately after the completion of session 1. We will have a warm up mat for all athletes. 
Contact: gardenstatewrestlingllc@gmail.com
Awards: Top three place-winners at each weight in every division will get a placement medal. High School division Champs will also receive an ATAC shirt. 
Sponsors: